Have you always wished to have a beautiful smile so that you could socialize confidently with people? Many of us suffer from various dental issues such as cavities, teeth discoloration, gum diseases, malocclusion, etc. that ruin the aesthetics of the smile. Lucky for us, such problems can be treated effectively with the help of our customized cosmetic dental solutions.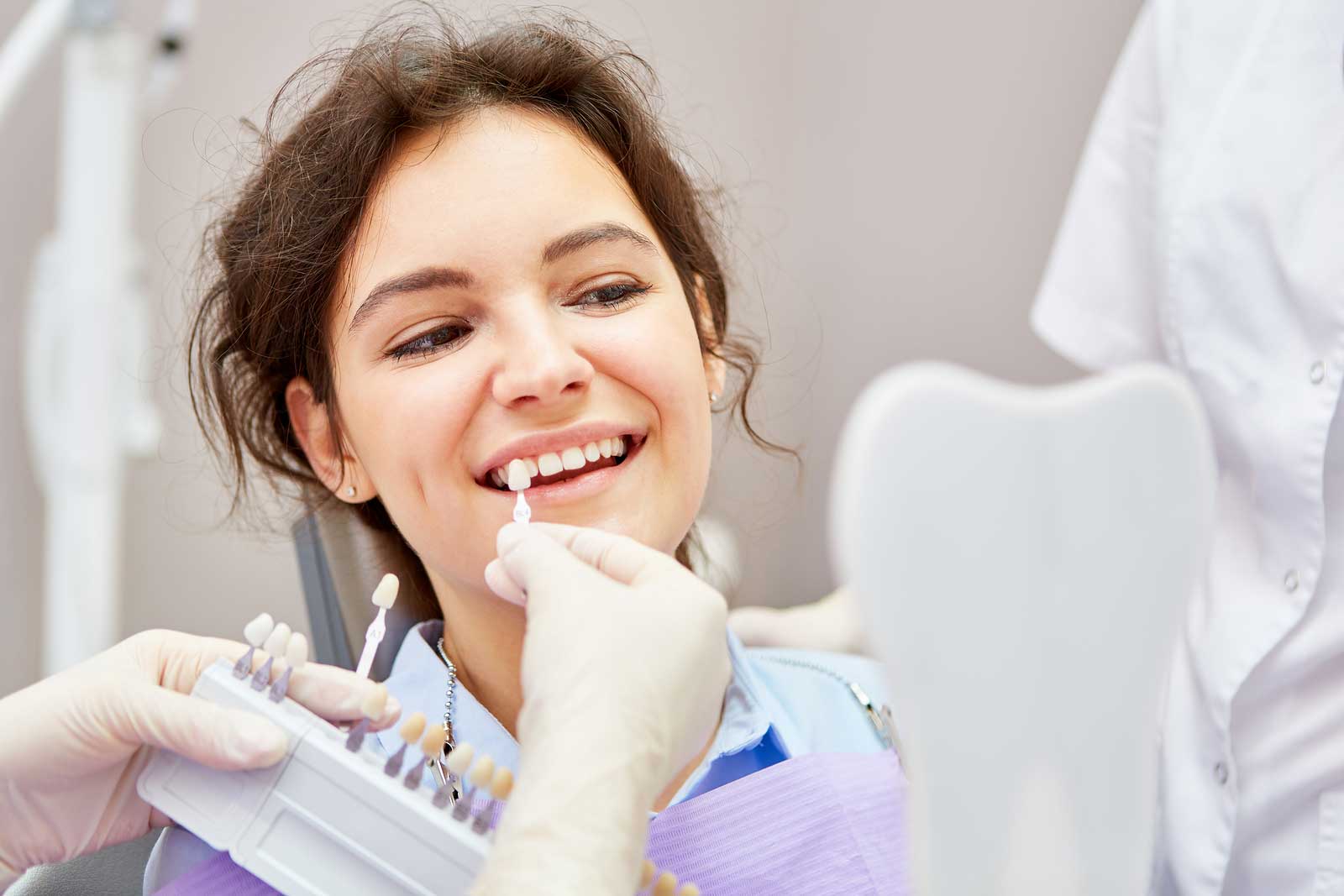 What is cosmetic dentistry?
Cosmetic dentistry is a specialized branch of dentistry that mainly focuses on improving the appearance of one's smile. Some of the procedures not only make your smile look pleasing but also enhance the strength and functionality of the teeth. Some of the common cosmetic treatment procedures we offer are as follows:
Teeth whitening: Teeth whitening is purely intended to make your teeth look whiter. The stains present on the teeth surfaces will be removed using a whitening gel containing Hydrogen Peroxide. When the gel is activated, it will release oxygen molecules. These molecules penetrate the porous structure of the teeth and bleach the staining particles.
Implants: Dental implants are known to be the best replacement for natural teeth. They are prosthetic teeth that are implanted into the jawbone in place of the missing teeth. Implants offer excellent strength, durability, stability, and can be customized to look exactly like the natural teeth.
Bridges and dentures: Bridges and dentures are prosthetic teeth as well, but are different from implants. Bridges are simple restorations placed on the teeth with the help of crowns on either side and bonded using dental adhesives. Dentures are used when the number of missing teeth is more. They are removable prosthetics that restore oral aesthetics as well as functionality.
Veneers: Veneers are simple, wafer-thin restorations that are bonded to the front surface of the teeth. They are used to restore teeth that are cracked, chipped, excessively spaced, or severely discolored. They can be used to reshape the teeth, cover surface imperfections, and give the teeth an aesthetic makeover.
Crowns: Crowns are ceramic restorations that are used to cover the teeth entirely. They are also referred to as dental caps. Crowns are used to restore broken, chipped, cracked, severely worn out, or weak teeth to their ideal structure and strength.
Gum contouring: Gum diseases can decay the tissues, cause receding of gums below the gum line, and make your smile look displeasing. Gum contouring includes removing infected gum tissues, treating the disease, and grafting healthy tissues to the treated area.
To have a consultation with our dentists, please schedule an online appointment or call us at (773) 880-5080, and we will be happy to help.