Veneers are thin, customized shells that are made of tooth-colored materials like porcelain or composite resin, which is designed to cover the front side of your teeth. With veneers, the imperfections of your teeth can be easily fixed. It will make you more confident, also giving you a beautiful smile. Veneers look very natural and act as a perfect option for those who want to make minimal adjustments to the way their smile looks.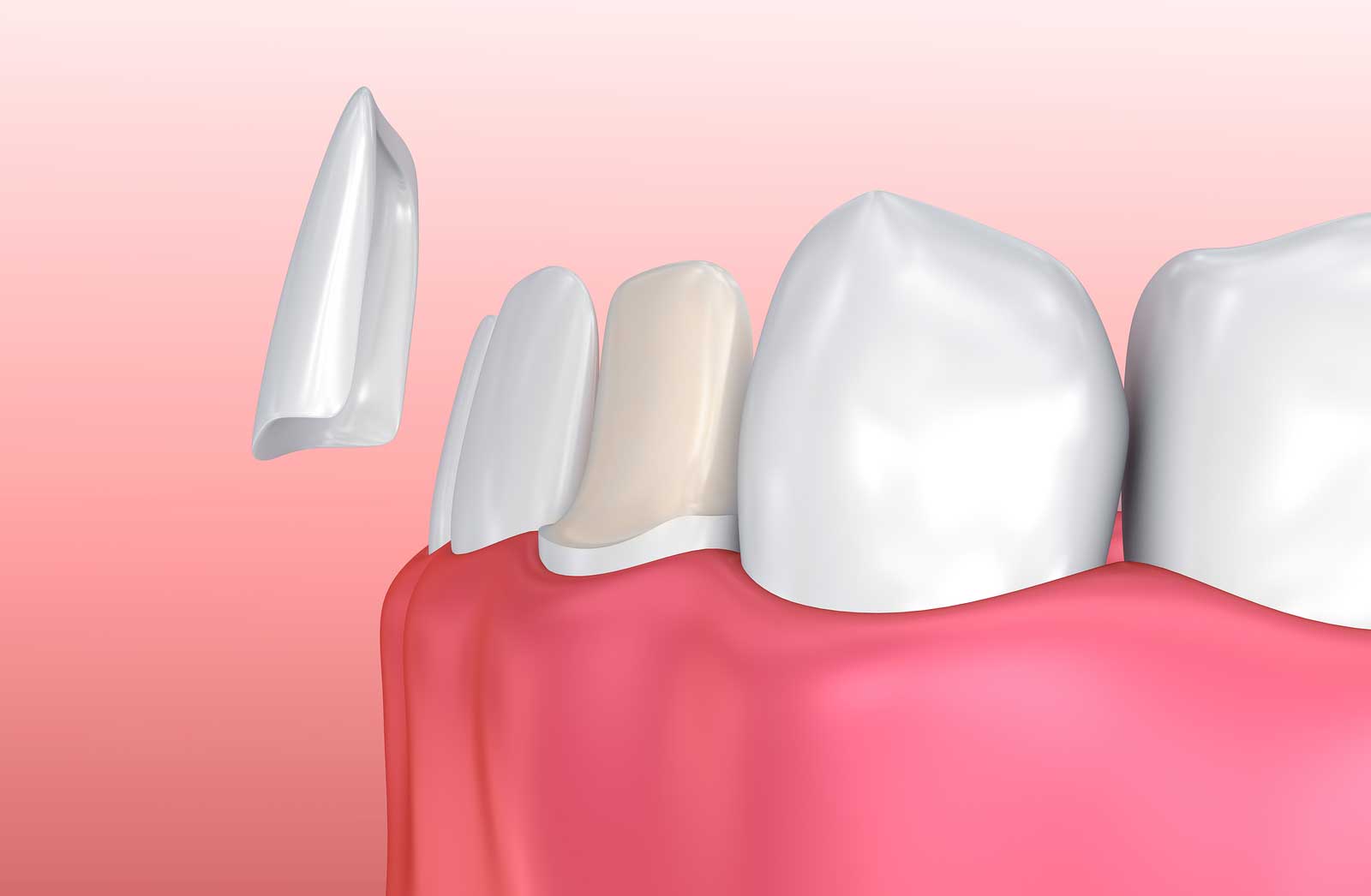 What are the problems that veneers could fix?
Veneers could help in fixing certain problems, which include:
Stained teeth that might be because of root canal treatment, or some other medications.
Excessive use of fluoride 
Worn-out teeth 
Chipped or broken teeth
Misaligned, uneven, or irregularly shaped teeth
Teeth that have gaps between them can be closed, even without using any orthodontics. 
What is the procedure followed to apply veneers?
It's necessary for veneers to look the way you visualize yourself and to fit as well. The veneers are either made from composite resin or porcelain, which is preferred to correct the shape and color. Porcelain veneers look quite natural, also has the property of resisting stains better, also lasting longer. 
After deciding the type of veneer to be used, the dentist will prepare your teeth, taking impressions of your mouth. The impressions are then sent to the dental lab to create your customized veneer. A temporary covering will be provided to you until the new veneer gets ready. When it finally gets prepared, you could see the way it looks before it gets permanently attached to your tooth/teeth. The dentist makes necessary adjustments and checks if it fits well, finally cementing it to the tooth.
How to care for veneers?
It is easy to take care of veneers; you just need to follow the steps below:
Maintain a good oral hygiene habit
Brush and floss regularly
Rinse your mouth with an antiseptic mouthwash 
Try to avoid food that can cause stains like beverages
Get regular checkups from your dentist to ensure if the veneers are firmly fixed to the surface of the tooth.
To have a consultation with our dentists, please schedule an online appointment or call us at (773) 880-5080, and we will be happy to help.